EDI Mapping Services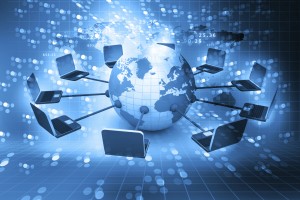 Are you struggling with your data management and translation? At Global EDI Services, we understand that having a quality data translator can be vital to operations. Being able to alter formats upon request of a trading partner becomes a necessity. If your organization wishes to become independent from vendor assistance, Global EDI Services can help. Our EDI (Electronic Data Interchange) mapping services provide the latest in data translation solutions for clients seeking only the most efficient and cost-effective results.
Our vast range of experience in the most common translation software systems includes Gentran, Harbinger or GXS. We offer "any to any" mapping capabilities and we specialize in both ANSI and EDIFACT standards for a variety of industries.
We are able to give EDI mapping service the personal touch with on-site availability to ensure that clients are in person supported throughout the process. We are also available for off-site work for a reduction in mapping rates.
Global eCommerce Technologies supports the following EDI transactions:
180 – Return Merchandise Authorization on Notification
810 – Invoice
812 – Credit / Debit Adjustment
816 – Text Message
820 – Payment Order / Remittance Advice
830 – Planning Schedule
832 – Price / Sales Catalog
834 – Benefit Enrollment and Maintenance
835 – Health Care Claim Payment/Advice
837 – Health Care Claim
850 – Purchase Order
852 – Product Activity Data
855 – Purchase Order Acknowledgement
856 – Ship / Notice Manifest
860 – Purchase Order Change Request
864 – Text Message
867 – Production Transfer and Resale Report
869 – Order Status Inquiry
870 – Order Status Report
997 – Functional Acknowledgment
Our company offers discounted rates to do project work remotely. Initially, the EDI mappers will work closely with your team and your trading partners. Upon completion, we deliver the final map to you once it has been thoroughly tested and approved by you. Contact us today to learn more about how our EDI mapping process can save organizations much needed resources in the short and long term.
Contact Us
Do you have questions about our EDI mapping services? Contact us via our web form or by calling 786-571-6763 today.