Global EDI Services
Global EDI Services is a leading expert in Electronic Data Interchange (EDI). We provide a range of EDI services including strategy EDI consulting, EDI outsourcing, EDI remote support, interactive media services, Internet application development and back-office systems integration. Our team of professionals work with you to translate your data and achieve the desired results you want.
First, we begin by reviewing your current business systems to make certain that you get the most value from your switch to EDI (electronic data exchange). Next, our EDI expert designers properly fit the electronic exchange of information into your business operation. We are available to provide the following services: on-site installation and training to ensure a smooth transition to your new or updated system.
EDI Solutions Made Simple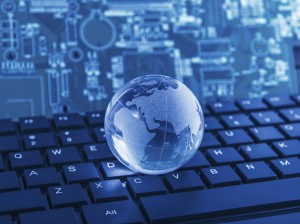 Since the late 1980s, we have supplied hundreds of small to medium-sized businesses, with the ability to perform EDI transactions with their trading partners. Businesses have sought our EDI services realizing the advantage that EDI can bring to their company. Here are just some examples of benefits when working with Global EDI Services:
Improved accuracy of information – EDI eliminates data entry for documents that are received therefore decreasing the potential for error.
Faster processing cycles – EDI expedites the delivery of documents, but also speeds the processing of documents because they arrive in machine-processable format.
Reduced costs – Documents are only keyed at the source location; therefore, manual entry costs, paper and mailing costs will be reduced. Additionally, delivery and handling costs will be reduced.
Reduced inventory levels – Faster document turnaround allows shorter lead times and smaller inventory levels to be maintained resulting in a better positive cash flow.
Competitive Edge – Industry leaders have achieved positions in their industries due in part to the implementation of EDI services. Even by accessing this website you are aware of the importance EDI services will play in your organization's success.
Contact Us
For your one stop source for EDI solutions, contact Global EDI Services through our web form or call us directly at 786-571-6763.